About Great Community Give
About Great Community Give
WOW! We are so amazed by this community!!! Together, 7,684 generous donors helped raise $2,000,545 for local 148 nonprofit organizations. THANK YOU for directly supporting causes that mean something to you and your friends. Whether you gave $10, $50, or $100, your contributions will have a positive impact on those that live, work, and play in Harrisonburg and Rockingham County, VA.
To our partners and sponsors, thank you, thank you, THANK YOU. Your enthusiasm for this event drives the excitement and we could not do this event without you!! To the participating nonprofits, we know you worked hard in preparation for this event and will continue to work hard after it's over. It is The Community Foundation's hope that you have the resources you need to succeed in your missions and this event hopefully has helped you in some way. THANK YOU for joining us in the 6th annual Great Community Give.
Great Community Give celebrated Harrisonburg and Rockingham nonprofits on April 19. From 6:30am to 8:00pm. Great Community Give is an an initiative of The Community Foundation of Harrisonburg and Rockingham County.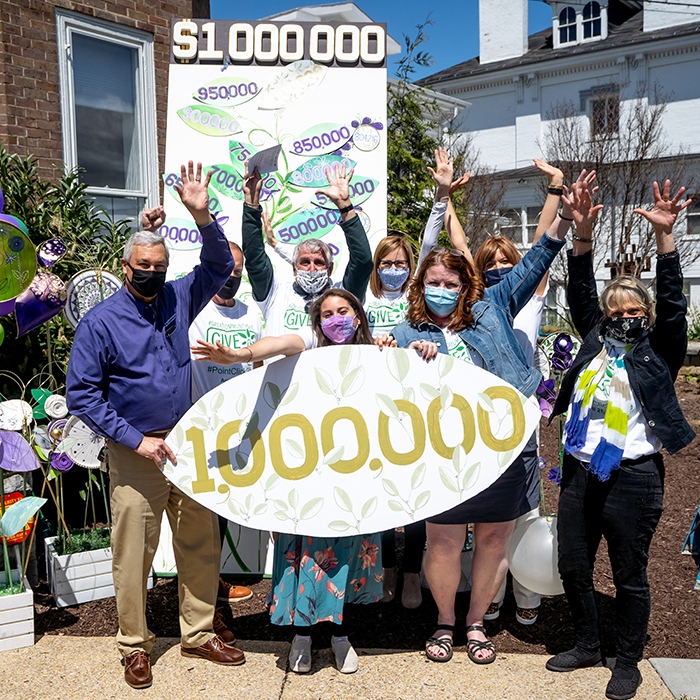 Leaderboards
Prize winners announced!
Congratulations to all Great Community Give prize winners and a huge thanks to those who helped each organization earn them!